KEYNOTE SPEAKERS
---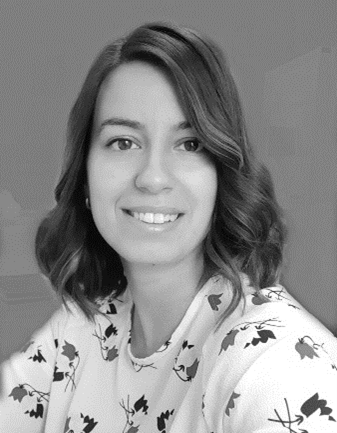 Eskisehir Technical University (Turkey)
Gordana Kaplan finished her bachelor and master education in 2011 and 2014, respectively, at the Geodesy department in Ss. Cyril and Methodius university in Skopje. In 2014 she was awarded with scholarship from the Turkish government, and successfully finished her PhD studies in 2019. Since then, Gordana is working at the Institute of Earth and Space sciences, Eskisehir Technical University, Turkey. In September 2021, Gordana was promoted by the Council of Higher Education in Turkey to Associate Professor in the Remote Sensing sciences field. Gordana is a part of several EU projects, a mentor to several master students, and she is a part of few international scientific research groups. Gordana is focused on working with satellites imageries, and her interests include but are not limited to Earth Observation, Environmental Monitoring, and Image Processing.
---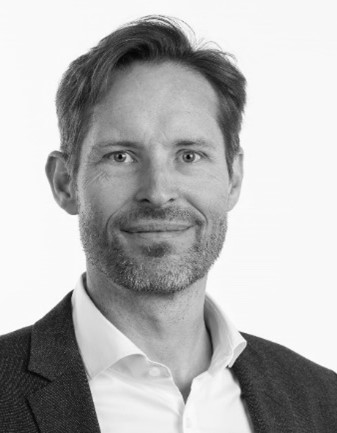 Daniel Lordick studied architecture at the TU Berlin and the Carleton University in Ottawa. He received his Ph.D. from the Karlsruhe Institute of Technology with a dissertation in the field of line geometry. After visiting professorships at the BTU Cottbus and the TU Berlin, he has been a professor at the TU Dresden since 2010, where he founded the Geometric Modeling and Visualization research group. He leads several research projects in the fields of architecture, civil engineering, and mechanical engineering with an international team of young investigators. One focus is the development of digital design tools for structural lightweight design and complex spatial grids. In teaching, he represents the subjects of descriptive geometry and CAD as well as parametric modeling. For the permanent exhibition Erlebnisland Mathematik (Adventure Land Mathematics) at the Technische Sammlungen (Technical Collections) Dresden, he has produced several hands-on exhibits that vividly teach mathematical topics to students. Daniel Lordick's research topics find their way into transdisciplinary projects, workshops and summer schools, whereby connections with the fields of AI and art also play an essential role. With partners from other disciplines, new paths are being taken in structural timber engineering, lightweight construction with concrete, and additive manufacturing. Daniel Lordick also develops geometrically challenging 3D models for computer-aided manufacturing processes in the construction industry.
---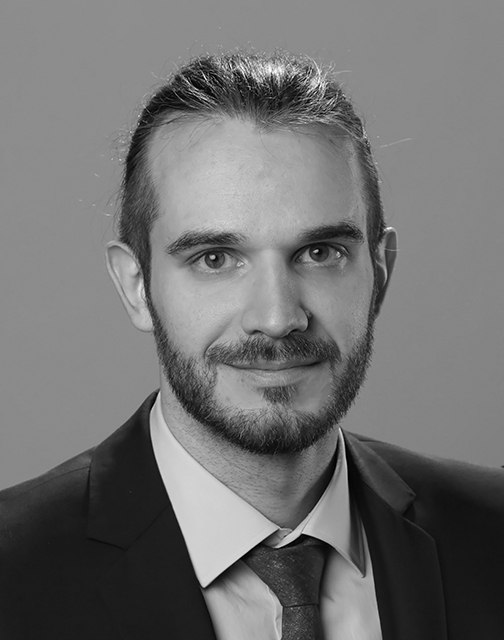 Nicolas Fehlmann Ingénieurs Conseils SA (Switzerland)
Filip Niketić was born 1987 in Serbia. He finished his bachelor and master education in 2011 at the Faculty of Technical Sciences University in Novi Sad, department of Civil Engineering. He was named the best student in the 41-year-long history of the department of Civil Engineering in Novi Sad. In 2012, he enrolled PhD studies at the prestigious EPFL in Lausanne, which he completed in 2017. In the period 2017-2019 he worked as a project engineer in the project company BG Ingénieur Conseils SA / Groupe Ouvrage d'Art. Since 2019 he has been working as a chief project engineer in the project company Nicolas Fehlmann Ingénieurs Conseils SA in Switzerland. Filip s fluent in English and French.
---
University of Belgrade (Serbia)
Ana Nikezić lives and works in Belgrade. She holds a PhD in Architecture (2006) with more than 20 years of teaching experience in the area of Architectural and Urban design and over 14 years of experience in research projects. Since 2015 Ana is a vice dean for research. She has had more than 30 papers published in monographies, magazines, journals and conference proceedings of international importance. Nikezić is the author of the book Formats for Urban Living – A Family House in a Contemporary City and editor and one of the authors of the scientific monography Playing Landscape – Košutnjak: Designing in light of climate changes, published by the Faculty of Architecture. Her research and architectural design are regularly exhibited at the Salon of Architecture and at the Salon of Landscape Architecture. She is particularly interested in connecting of the theoretical and the practical dimension of designing and architecture in general. A direct contact with students represents a special pleasure and an opportunity to acquire new experiences and to strengthen her knowledge. Particular academic attention has been brought to the subject of relations between architecture and nature, architecture and urban culture, as well as to the subject of socially responsible architectural education based on an interdisciplinary approach.